Je kunt naar specifieke producten of ga direct naar de contactpagina.
---
Over mij: mijn naam is Karen Agricola en ik ben een ervaren grafisch ontwerper. Ik werk als freelancer voor diverse reclamebureaus en ik heb daarnaast een aantal eigen opdrachtgevers. Dit is mijn huis op de Apollo in Soesterberg, midden op de Utrechtse Heuvelrug. Mijn deur staat open en vergeet niet Micky een aai over zijn bol te geven. 

Gereedschappen: met mijn iMac en Paralles Desktop, kan ik zowel Apple- als Windows-bestanden bewerken. Meestal werk ik met Adobe Creative Suite: Indesign-Illustrator-Photoshop en met WordPress. Ik gebruik Microsoft -Office, maar alleen als het moet. Fotografie is een praktische hobby in dit vak: ik maak graag natuurfoto's en portretten. Ik heb een 70-300 lens waar ik zulke mooie foto's  mee kan maken, dat Photoshop overbodig is.

Applicaties: mijn projecten zijn zeer gevarieerd: van logo-ontwerp, webdesign in WordPress tot vormgeving van bijv. brochures, jaarverslagen, roll-up banners en POS-materiaal. Van exposities tot verpakkingen; ik kom altijd met  creatieve oplossingen vóór de deadline en binnen uw budget! Vraag naar mijn uurtarief!

Puzzels: voor kinderen en volwassenen ontwerp ik de oplossingen van internationale puzzels. Dit zijn puzzels waarbij een plaatje ontstaat als je ze oplost. Het grote voordeel hiervan is dat ze taal-onafhankelijk zijn en kunnen dus wereldwijd gepubliceerd worden. Ik gebruik n.l. alleen cijfers, kleuren and logica. Probeer eens een puzzel-app Conceptis in de App-store: Pic-a-pix (in Nederland beter bekend als Japanse puzzels), Link-a-pix, Fill-a-pix of Sym-a-pix van Conceptis. Maar kijk uit: ze zijn verslavend! De eerste 20 puzzels van elke soort zijn gratis: 





Samenwerken: mijn hobby is mijn werk geworden en ik ben dus grotendeels autodidact. Momenteel heb ik op mijn bucketlist: Sketch-up & 3ds Max en Adobe Captivate for E-learning projecten. Ik heb een super back-up team in IT, communicatie, sociale media and marketing. Als jij ook gek bent op je werk of je kunt iets toevoegen aan Studio K: laten we samenwerken. Als ik het te druk heb pass ik een opdracht naar jou of jouw bedrijf.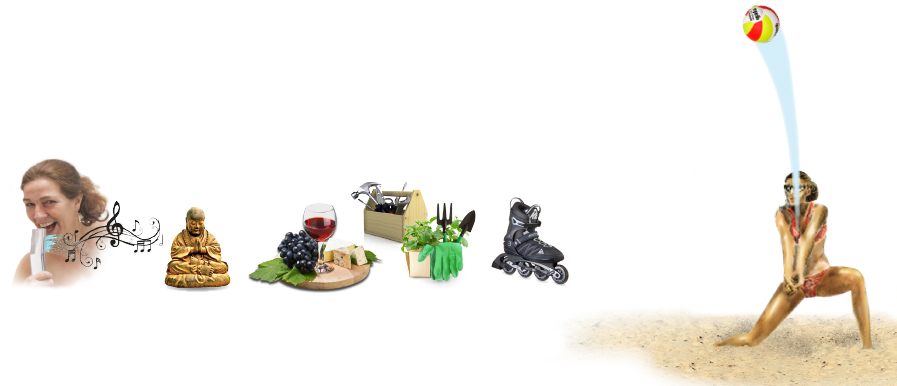 Veel van mijn vrije tijd gaat op aan volleybal in een zaalteam en in de zomer 2×2 on the beach. Ik hou van muziek,; Ik zing, speel dwarsfluit of ik ben lekker aan het dansen op een of ander event. In de badkamer zing ik Troy van Sinead O'Connor en mijn buren zijn er werkelijk blij mee.
Tot snel!